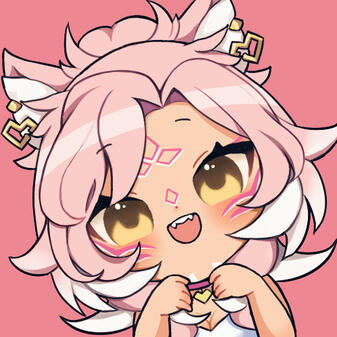 Aurawra21
Freelance artist.
My Commission Terms
A contract will be signed, more information will be there. My art is not for commercial use.The prices listed are in USD, prices will be converted based on where you are from.Original Characters (OCs) are welcomed!Prices listed are the base, your specific commission's price can vary. Things like armor, weapons, tattoos, intricate clothing, etc. might cost more because of the details involved.I won't draw backgrounds, animals, content that is: harmful, abusive, racist, homophobic, transphobic, ableist, sexist imagery, pedophilia, incest, political/religious themes, or any content for the purpose of targeting groups that face discrimination.I don't draw certain ships. I will let you know and decline if I can't do what you're asking.If you have any questions, we can further discuss through direct messages or email.
---
Chibi Bust - $12 per character || Chibi Full Body - $22 per character
---
Regular Bust - $25 per character
Detailed Bust - $35 per character
Style 1 || Style 2
---
Waist Up - $40 per character || Full Body - $60 per character
Ready to commission?
Contact me through Twitter Direct Message @aurawra21 or Email me at [email protected]Want to see more examples of my work?
Visit my portfolio page or twitter!
You can contact me through DMs on twitter @aurawra21 or email me at [email protected]
Give me about 24-72 hours to respond.
Hello! I'm Aurora or you can call me Rory for short! I enjoy drawing and playing games. I have a Bachelors in Liberal Arts and my skills include drawing, video editing and creating storyboards/animatics.I work from home using my own equipment: PC, iPad, and Huion Kamvas 22 display tablet.
For art work, I use Procreate and Clip Studio Paint.For editing, I use Creative Cloud applications like Adobe Photoshop, Adobe Premiere Pro.