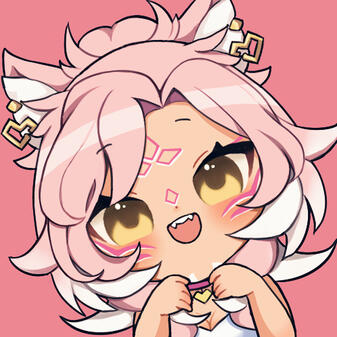 Aurawra21
Aurora/Rory. 24. Freelance artist.
(COMMISSIONS currently CLOSED)
My Commission Terms
(please read before placing a commission)
- A contract will be given to you to go through and sign, more detailed terms/information will be there.
- My art is not for commercial use.
- PNGs/banners etc. for streaming will be double the price.
- Original Characters are welcomed!
- The prices listed are in USD and will be converted based on where you are from. Payment is full up front and usually done through Paypal.
The prices listed are the base, your specific commission's price can vary. Things like armor, weapons, tattoos, intricate clothing, etc. might cost more because of the details involved.
- I won't draw backgrounds, animals, content that is: harmful, abusive, racist, homophobic, transphobic, ableist, sexist imagery, pedophilia, incest, political/religious themes, or any content for the purpose of targeting groups that face discrimination.
- I don't draw certain characters and ships I don't like, so I will let you know and decline if I can't do what you're asking.
- The time it will take me to complete your commission will depend on the complexity of your commission, if you fully paid, and your place in queue. I try to keep my commission queue short and will not accept more until I finish a batch. I usually take 1-5 commissions a batch, depending on how complex they are.If you have any concerns, we can further discuss through direct messages or email.
---
Sketchy Lined & Colored Chibi
bust ($10) / full body ($15) - per character
---
Clean Lined & Colored Chibi
bust ($20) / full body ($25) - per character
---
Regular Bust - $30 per character
---
Waist Up - $50 per character
---
Full Body - $60 per character
---
Ready to place a commission?
Contact me through Twitter Direct Message @aurawra21, Tumblr messages at aurawra21 or Email me at [email protected]Want to see more examples of my work?
Visit my twitter or tumblr!
You can contact me through twitter DMs @aurawra21, tumblr messages at aurawra21, or email me at [email protected].
Allow me 24-72 hours to respond.
Hello! I'm Aurora or you can call me Rory for short! I enjoy content creating, drawing, playing video games, and film. I was born in Philippines and moved to USA in 2005 and have been living here ever since.I have a Bachelors in Liberal Arts with an emphasis on Media Production. My skills include drawing, video editing and creating storyboards/animatics. I've been a part of multiple film sets, working usually in, but not limited to, the art department from pre-production to post-production.The software I primarily use/am familiar with: Adobe Photoshop, Adobe Premiere Pro, Clip Studio Paint, DaVinci Resolve, and Procreate.I usually work from home using my own equipment: PC, iPad, and pen tablet. When and if possible, I take my equipment with me.
Frequently Asked Questions
How long will it take to complete my commission?
It will depend on: the complexity of your commission, if it's fully paid, and your place in queue. I can not give you a guaranteed time frame, but for reference, I only accept 1-5 commissions at a time and will not accept more until I finish the batch. It really will depend on the situation. I will communicate with you if any issues arrive as well that will cause me to take longer. I do have a job outside of commissions so that can affect it as well.What if I need the commission completed by a certain date?
That's fine, just please plan accordingly and communicate that with me.
I suggest placing the commission a month or two before you need it completed, especially if it's a gift. Just check if my commission status is open.Do you take NSFW commissions?
Yes! As long as I'm comfortable with the details there shouldn't be an issue. If I can't do what you're asking, I'll just let you know. Doesn't hurt to ask c:When do you open commissions again?
It's honestly just whenever I feel like I can open them again. Sometimes I take a break from commissions months at a time, but when I decide to open them again, I usually will post about it either the beginning or end of the month. Just check my commission info page, at the top it will let you know if it's open or closed.Do I have to pay full upfront or can I pay partially?
Yes, you have to pay fully upfront, this will secure you a place in queue. I don't accept partial payments.What if I no longer want the commission halfway through, will I be able to get a refund?
There are no refunds in this case. It's in the contract that I will not be doing refunds. The ONLY time I will initiate a refund is if I myself can not complete the commission for whatever reason, may it be because of an injury etc. The amount returned will also depend on how much I've completed to account for the work I've already done. I will also give you whatever current version of the commission I've completed.